Anthony Cools • Hypnotwisted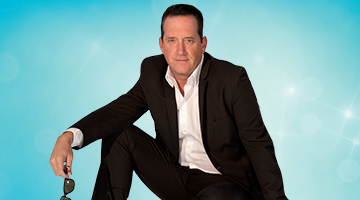 Date:
March 11, 2017 8:00pm
Cost:
Tickets from $20.00
ANTHONY COOLS
GOOD CLEAN DIRTY FUN

Anthony Cools has taken comedic hypnosis to a whole new level by pushing the boundaries of what other entertainers may be too scared to test. The Anthony Cools Experience is a raw and outrageous new look on the limits that can be pushed through the art of hypnosis.

Anthony has always exceeded the limits of what others expect. Born in Calgary, Alberta, Canada, he started his own business when he was just 12 years old, and that was just the beginning. Anthony was a DJ and Night Club manager for several years, and though he was fascinated with hypnosis at a very young age, it wasn't until May 7, 1994 he decided to perform his very first show. With all the positive feedback he knew there was no turning back and he continued to storm the entertainment industry.

He continued to perform throughout Canada and the United States, but he knew he wanted to perform permanently in Las Vegas. He accomplished this in June of 2003 and is now performing nightly at the Paris Hotel and Casino.

The Anthony Cools Experience is a fun, energetic, and uncensored show that has raised the bar on entertainment as we know it. Using willing audience members, he captivates you into the relaxing hypnotic state, where you let go of all holds and actually become the show itself.

Every night there is a different audience and volunteers. His show varies as much as the people themselves, but he makes sure to always end the night on a climax, and keep his fans coming back for more.

The show is not the only thing that takes up Anthony's time however. He has continued to expand through Las Vegas with his billboard company, Hootie Pa Tootie, and his recent investments in The Plaza hotel and casino. He is the current executive producer for the Plaza Theatre, owns the main casino bar, the Exposed Hair Salon, the box office/concierge desk, and supplies go-go dealers to their party pit.

With all of his businesses well under way, Anthony Cools has been dubbed Mr. Las Vegas. Though he has already accomplished more than most, his endeavors are far from ending here.