DJ Hyphee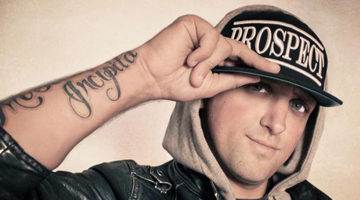 Date:
May 1 - 29, 2014
Location:
Cost:
Free Admission
| | | |
| --- | --- | --- |
| Thursday, May 1, 2014 | 10:00pm | |
| Thursday, May 8, 2014 | 10:00pm | |
| Thursday, May 15, 2014 | 10:00pm | |
| Thursday, May 22, 2014 | 10:00pm | |
| Thursday, May 29, 2014 | 10:00pm | |
Two-time Covey Award Winner, Deftal, and Bumsquad DJ, DJ Hyphee is smashing up the scene on the Gulf Coast with Residencies at Hard Rock, Zeppelins, IP's Chill Ultra Lounge Biloxi, MS, and Eye Candy Lounge, Las Vegas, it's not hard to find a city to hear him spin. With musical taste ranging from Top 40, Electro House to Trap he is sure to keep the dance floor entertained. A known "mixtape" artist and remixer among his peers, he's had his edits grace the webpages of record pools such as Mixnight.com, 8th Wonder, and EOSfm. He has a side project called After.Party with CommonSynth, producing funky soulful Electronic Hip Hop. This past year has been a busy one being able to share the stage with the likes of Kill Paris, Bro Safari, Crizzly, TheFaded and numerous others, be on the look out for upcoming Hyphee Events as well as After.Party shows! Now one of the original members of the Deftal Gulf Coast Market his business sense and network are sure to propel this young talent to heights of success. All these accolades and accomplishments have come within the past year or so but this has been a superstar in the making for a long time.