George Thorogood & The Destroyers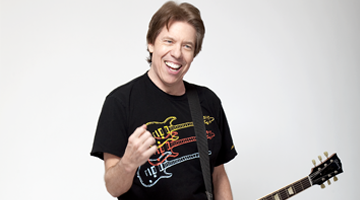 Date:
March 15, 2014 8:00pm
Location:
Cost:
Tickets from $35.00
George Thorogood and the Destroyers - gathered a strong following with such releases as "One Bourbon, One Scotch, One Beer," "Move It On Over," "Born To Be Bad" and "American Made." These and other hits of the bands were re-released on "George Thorogood & The Destroyers: The Best 30 Years of Rock." But it is the band's breakthrough 1982 hit album's title song, "Bad to the Bone," that has become synonymous with the group. The album spent nearly an entire year on the charts and earned gold status, launching the band to success. They released their self-titled debut album in 1977 and quickly established themselves as radio favorites and as a touring machine. Described as "the world's greatest bar band," the group has had tremendous success with Thorogood's original compositions like "You Talk Too Much," "I Drink Alone" and of course "Bad To The Bone." 2004's Greatest Hits: 30 Years of Rock was Billboard magazine's #1 Blues Album in both 2004 and 2005, and the band's 16th studio album--2006's The Hard Stuff--hit #2 on Billboard's Blues Chart.