Legendary Ladies of Rock & Roll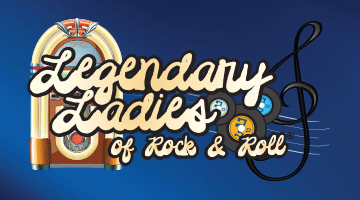 Date:
October 11, 2014 8:00pm
Location:
Cost:
Tickets from $25.00
Lesley Gore – It's My Party, Judy's Turn To Cry, She's A Fool and You Don't Own Me.
Shirley Alston Reeves – Former Lead Singer of The Shirelles – Will You Love Me Tomorrow, Mama Said, Soldier Boy and Baby It's You.
"Little" Peggy March – I Will Follow Him, I Wish I Were A Princess and Hello Heartache, Goodbye Love.
The Chiffons – One Fine Day, He's So Fine and Sweet Talkin' Guy.