Loretta Lynn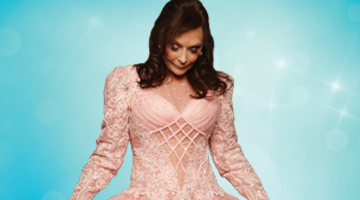 Date:
March 20, 2015 8:00pm
Cost:
Tickets from $40.00
Tickets from $40.00 to $60.00
Loretta Lynn is an actress, country music singer-songwriter, and author. She continues to be one of the most successful vocalists of all time. In the '60s and '70s, Lynn achieved over 70 hits as a solo artist and a duet partner. Her autobiography, Coal Miner's Daughter, was made into a hit Academy Award-winning film starring Sissy Spacek and Tommy Lee Jones in 1980. Including solo and duet work, Loretta Lynn has released 16 number one country hits over the course of her career including "Coal Miners Daughter", "You Aint Woman Enough To Take My Man", "Louisiana Woman, Mississippi Man", and many more.