Allison & Warren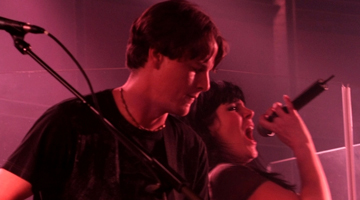 Date:
April 18, 24 & 25, 2015
Cost:
Free Admission
Sold Out
| | | |
| --- | --- | --- |
| Saturday, April 18, 2015 | 6:00pm | |
| Friday, April 24, 2015 | 6:00pm | |
| Saturday, April 25, 2015 | 6:00pm | |
Allison and Warren are a duo featuring Marianne Allison (vocals, guitar) and Steve Warren (vocals, electric guitar). Don't miss this unique duo as they bring their own style to every song they play. With a broad variety of music genres, they are sure to bring sweet harmonies to everyone's ears!

A two-time international songwriting contest winner, Marianne's music has been featured on international television and has signed multiple publishing deals with Sony and Telepictures Time Warner. Born and raised in South Mississippi, Steve has played guitar professionally since he was a young child. A natural blues player, Steve invigorates the genre with fresh, raw talent. He has developed his own rockin' blues style riffs that display a unique sound and energy that transcend all types of music.