Robert Cray Band & The Blind Boys of Alabama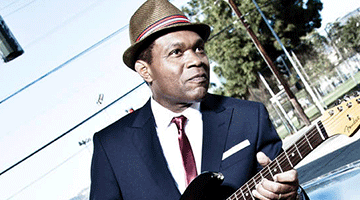 Date:
April 5, 2014 8:00pm
Location:
Cost:
Tickets from $35.00 plus taxes and convenience fees
Robert Cray - Five time Grammy award winner Robert Cray is considered to be one of the most expressive vocalists and impressive guitarists on the contemporary rhythm and Blues scene drawing from R&B, rock, pop, and jazz with equal insight and authority. This Grammy award winning blues artists is one of a few precious talents with the vision to successfully usher blues into the next century. Just as importantly, his immensely popular records have helped jump-start the contemporary blues boom that still is in full motion today.

Blind Boys of Alabama - Formed some six and a half decades ago, The Blind Boys of Alabama are the Iron Men of the music industry. They predate Elvis, Little Richard and Al Green yet even in their 70s they are still at the top of the gospel charts and have earned impressive honors by winning consecutive Grammy Awards for the past four years.