Vicki Lawrence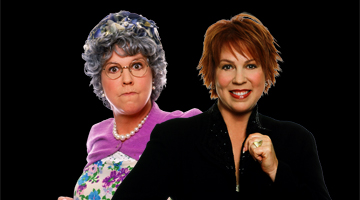 Date:
August 10, 2013 - 8:00pm
Location:
Cost:
$25 - $40
Vicki Lawrence is an American actress, comedian, and singer. She is best known for her co-starring role on The Carol Burnett Show, alongside Carol Burnett, from 1967 to 1978, and as the sharp-tongued matriarch, Thelma Harper (the main character on Mama's Family, airing from 1983 to 1990, which was spun off from The Carol Burnett Show's The Family sketches). As a singer she recorded The Night the Lights Went Out in Georgia that made #1 on the US chart as well as in Canada.
Guests must be 21 or older to attend the show. Reserved tickets not picked up can result in full ticket price being deducted from player point balance. All tickets not picked up will be released for sale.