Vicki Lawrence & Mama: A Two-Woman Show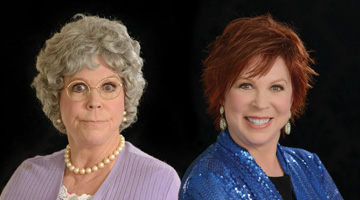 Date:
January 30, 2016 8:00pm
Cost:
Tickets from $25.00
Vicki Lawrence is an American actress, comedian, and singer. She is best known for her co-starring role on The Carol Burnett Show, alongside Carol Burnett, from 1967 to 1978, and as the sharp-tongued matriarch, Thelma Harper (the main character on Mama's Family, airing from 1983 to 1990, which was spun off from The Carol Burnett Show's The Family sketches). As a singer she recorded "The Night the Lights Went Out in Georgia" that made #1 on the US chart as well as in Canada.